Guided Fishing Trips on Great Lake Ontario
Ports of Olcott and (Home Port) Rochester, N.Y.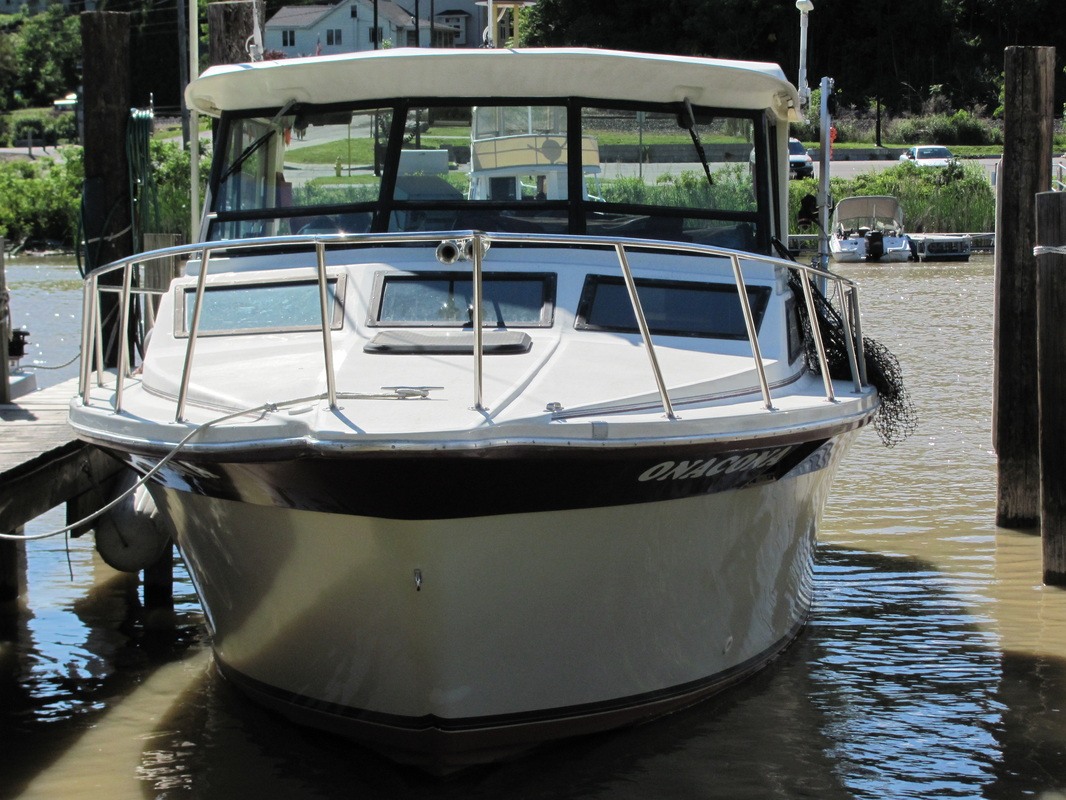 Onacona Charters is a full time charter service owned and operated by Capt. Joe Kyle. Capt. Joe runs charters from mid April through September. All fishing equipment (rods, reels, lures, etc.) is provided.
Whether you're a novice or and avid fisherman, you will be accommodated to your utmost desire! I'll stand by and coach you with bringing in that trophy fish or sit back and let you rig and set your own hook. It's your call and your boat for the day. The boat "Onacona" is available to run seven days a week from April through September (weather permitting). So, c'mon out and drop a line with Onacona Charters
From feisty Steelhead to colossal King Salmon, Lake Ontario has them all. I've been navigating these waters for over 30 years and running professional charters since 1984. From the beginning, Onacona fishing has been unmatched in quality and customer satisfaction. I guarantee that you'll catch fish on my charters or you won't spend a dime. I take pride in showing my clients the very best fishing that this fine lake has to offer. It is second to none!
Corporate Charters & Multi-Boat Trips Available to Accommodate Large Parties.
Ask about tournament fishing with us! Fish Fileted and Packaged on the Boat
CALL TODAY
(585) 329-9994 > CELL PHONE
(585) 586-2948 > OFFICE PHONE
[/db_pb_map_pin]
[/db_pb_map_pin]